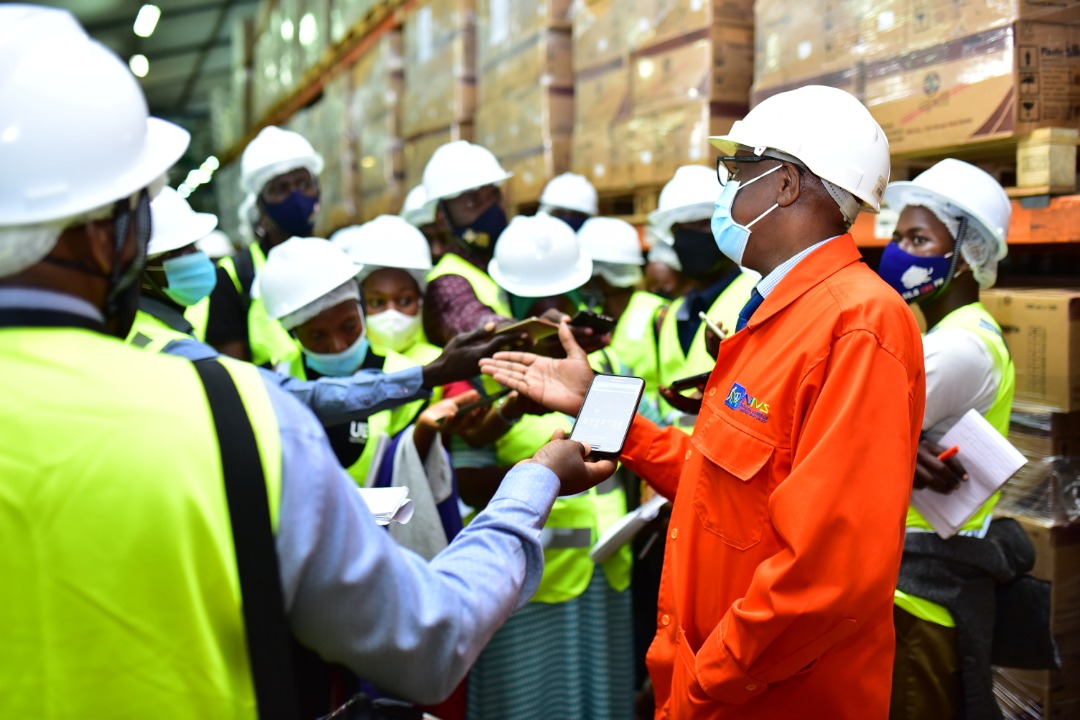 For over 20 years, Jennifer Nsita, mother of six and resident of Dwoli village in Hoima district, has been receiving medical treatment from Dwoli Health Center III.
The 38-year-old says that at this facility, they are treated for illnesses such as malaria, cough, headaches and other infections.
The complicated cases are referred to Hoima Hospital.
"The nurses handle us well. After testing, they give us medicines," she says.
However, there are times the facility runs out of medicines.
Nsita says in such circumstances, they are advised to buy them from pharmacies or wait until the National Medical Stores (NMS) delivers.
"I appreciate the government for providing us with medicines but they should add us more because sickness can't wait," she appeals.
While several interventions have been made to ensure the availability of quality essential medicines and health supplies, health facilities continue to report stockouts in Uganda.
However, officials say planning on behalf of health officials is essential in managing medicine stock outs.
Martins Eyura, assistant District Health Officer (DHO) Soroti district says that medicine stock outs will always happen unless facilities adopt good planning and estimation.
He suggests that if the delivery is made and the facility in charge finds that a particular medicine is in high demand as it is with antimalarials during the rainy season, when they get finished, the facility can make a request.
Then the team at the district level can redistribute.
In the health facility's request, one indicates what they have in stock and what is needed. The district health officers look around in other facilities with excess.
During medicine monitoring and validation, Eyura says, his team goes to the store, validates and reconciles the drugs for accountability.
"We try as much as possible to avoid medicine leakages," he asserts.
On the other hand, he apportions the stock out blame to the community.
He narrates that in many places, when people see NMS' delivery truck, they storm the facilities and start feigning sickness to get the medicines, mostly anti-malarials.
"This is why we introduced the test and treat policy. Communities were not happy with it because they were used to clinical diagnosis but it has helped," he shares.
Kigorobya Health centre IV for close to two years says that once the medicines get finished, the wards remain empty. Patients shun the facility.
"Medicines are delivered on time but they run out so fast. When the patients are told that there are no medicines they stay away," she explains.
"But when we receive a delivery, wards fill up. I don't know how patients know that we have received medicines. NMS should improve on the quantity," she suggests.
David Andia, senior clinical officer and in charge of Kigorobya Health centre IV in Hoima hails NMS for delivering medicines and medical supplies to the facilities at the grassroots. He adds that this has improved service delivery and availability of the medicines.
"We feel we are receiving the right medicines. Delivery time has also improved," he notes adding that before the last mile delivery, medicines could get lost along the way.
Andia adds that with NMS introducing digital systems to facilitate procurement of medicines, they can easily harmonize demand and supply and also check issues of theft, quality and expiries.
However, he says that the medicines run out of stock in a short time. Afterwards, patients complain that there are no medicines in the facilities.
"The quantities should be increased because the population keeps growing as well," he opines.
John Babyenda, Chairman Kigorobya 1 cell, thanks the government for availing facilities with drugs but appeals to policy makers to increase the health budget to enable NMS to provide enough medicines for the citizens.